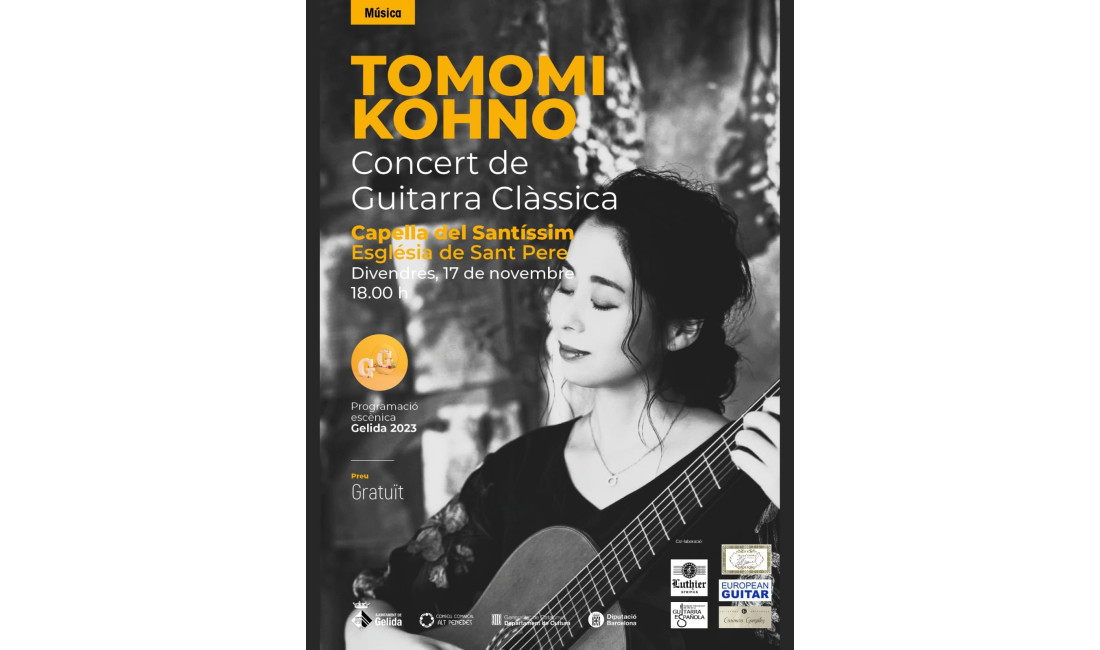 Por
Luthier Strings
/ 14-11-2023
Unique Concert with Tomomi Kohno this Friday in Gelida!
On November 17, Luthier Strings is honored to present an unforgettable concert featuring the renowned Japanese guitarist, Tomomi Kohno, at the Església de Sant Pere, Gelida.
This event is supported by the Ajuntament de Gelida, Generalitat de Catalunya, Diputació de Barcelona, and many more!Don't miss this exceptional musical experience!