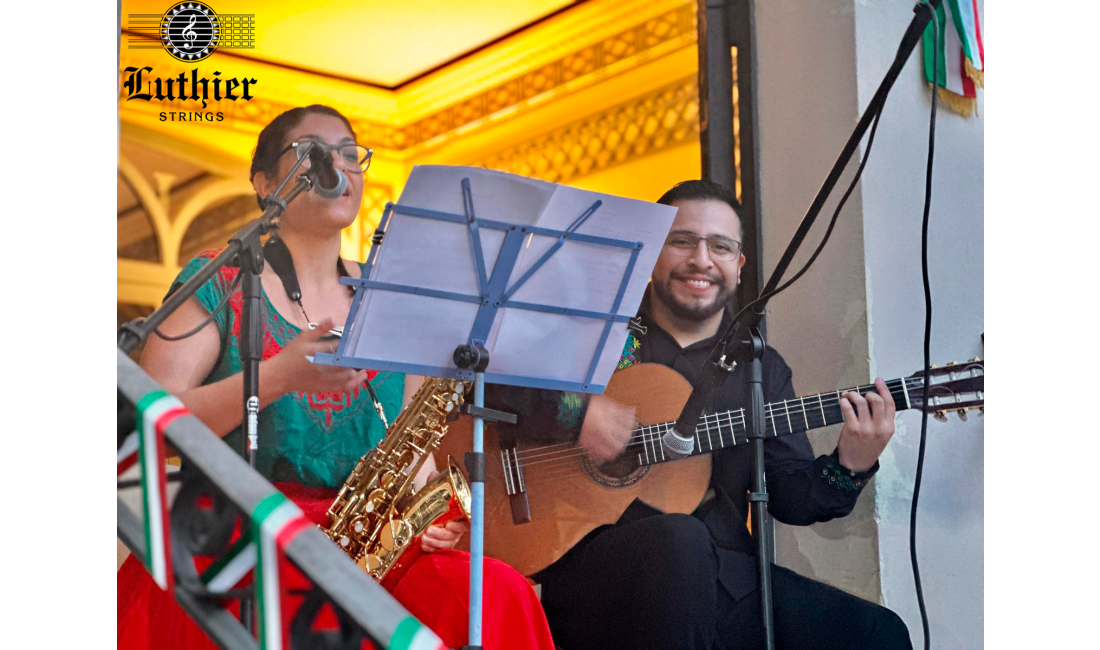 Por
Luthier Strings
/ 15-09-2023
Luthier Strings present at the Consulate General of Mexico in Barcelona
This September 14, Luthier Strings was invited by the Mexican Consulate in Barcelona. It was a great honor to be a sponsor of the Mexican Independence Day Commemoration event.
Our talented musician Rodrigo Alvarado @rodrigoalvaradog offered an emotional concert, demonstrating the exceptional sound of Luthier Strings.
In times like these, we reaffirm our commitment to preserving culture and tradition through music.
We wish all Mexicans a day full of joy and celebration. VIVA MÉXICO.